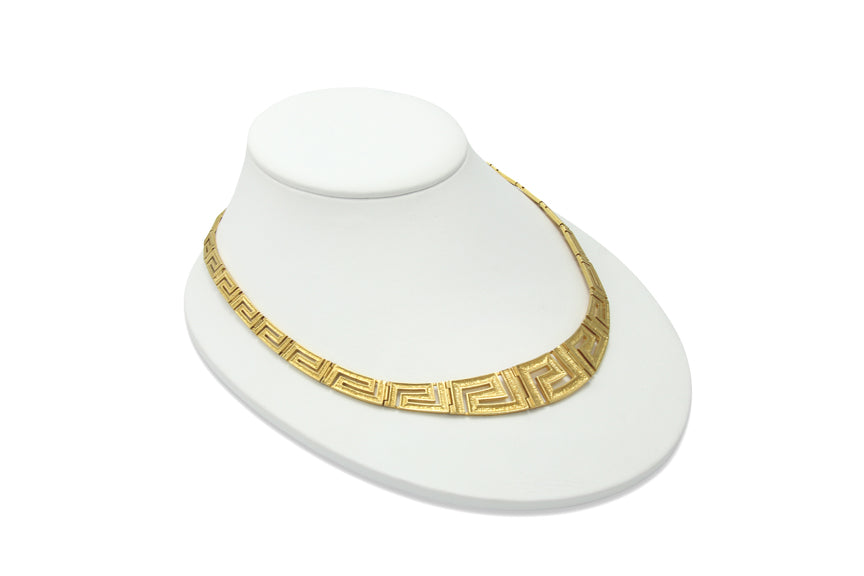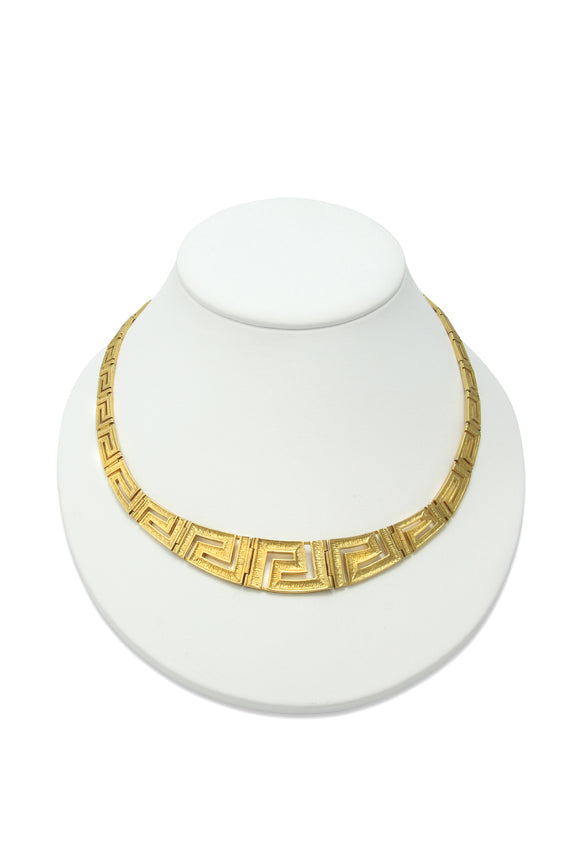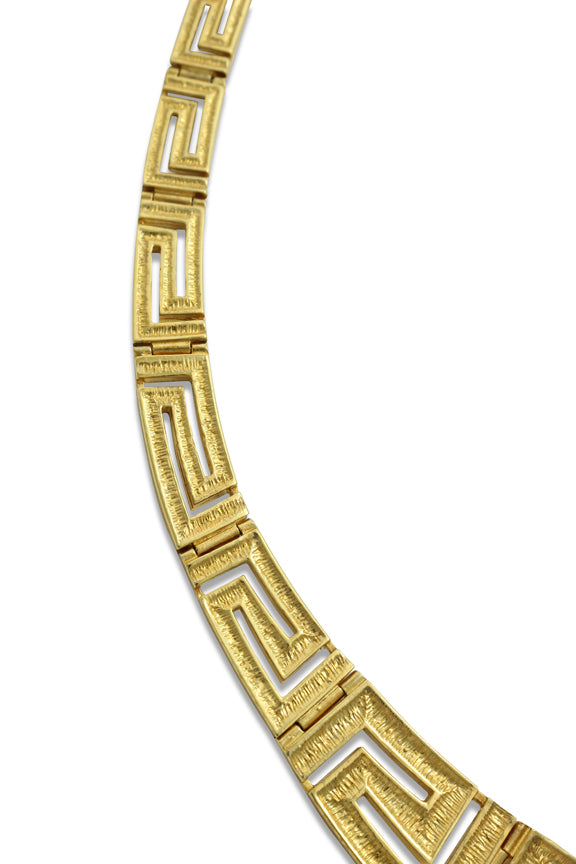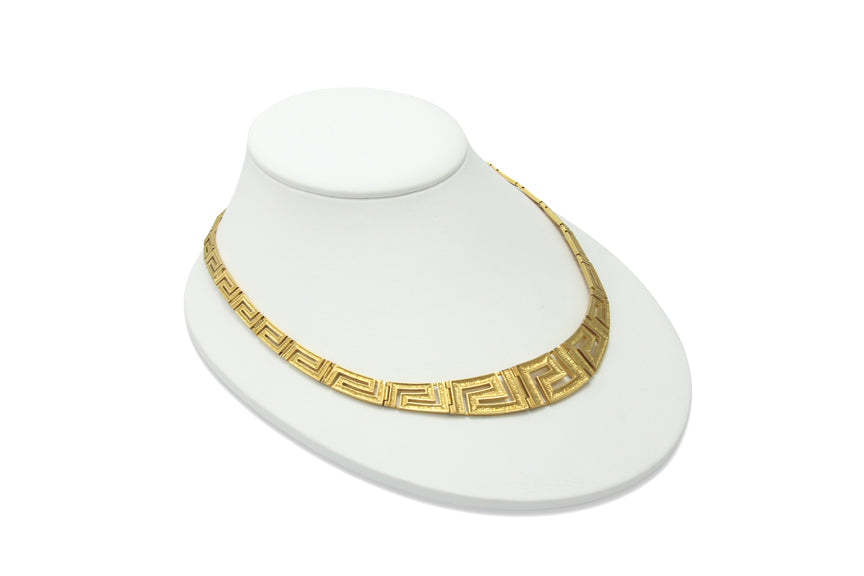 Labyrinth Artisan Sterling Silver & Gold Necklace
The archaic inspiration of handwork from an epic era of artistic craftsmanship is etched into this precious Golden Labyrinth of solid Sterling Silver plated in 18K gold vermeil. 
Linked imperceivably between its graduating sections of a supple-moving, irresistibly textured Greek Key (meander) motif, the necklace rest beautifully on the collarbone and adapts gracefully to movement and light. 
A matte, textured surface is outlined by a smooth polished frame, which enhances its artisanal features. 
A superior piece of stately beauty and timeless intrigue.  Only a leading Lady will surpass its stunning glow with her own grace and presence. 
Graduates from 0.65" in the center, to 0.27" in the back.
Dimensions:  0.65" H  x  18.5" L
Weight:  38 g
Also available in solid 14k or 18k gold.  Please inquire.