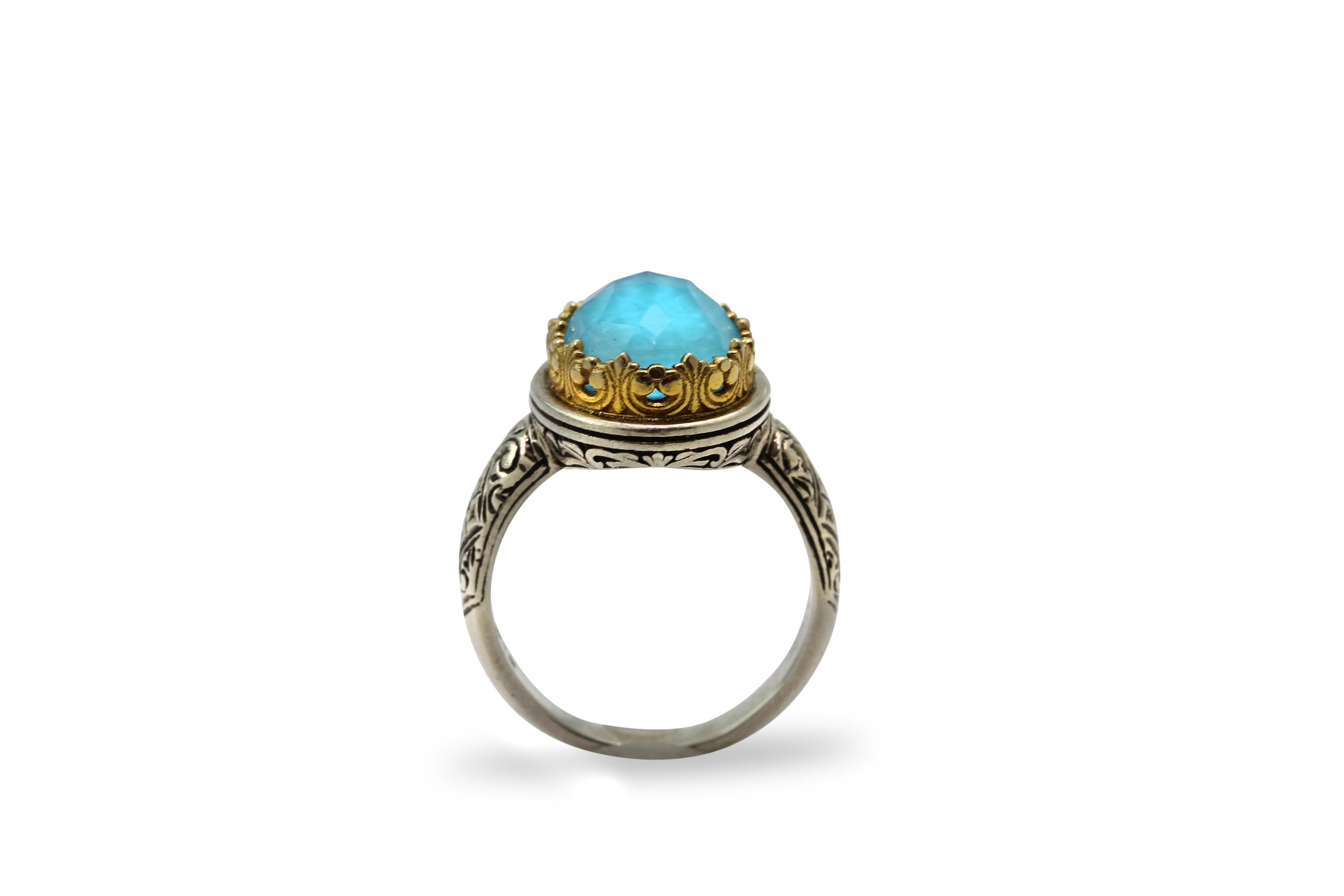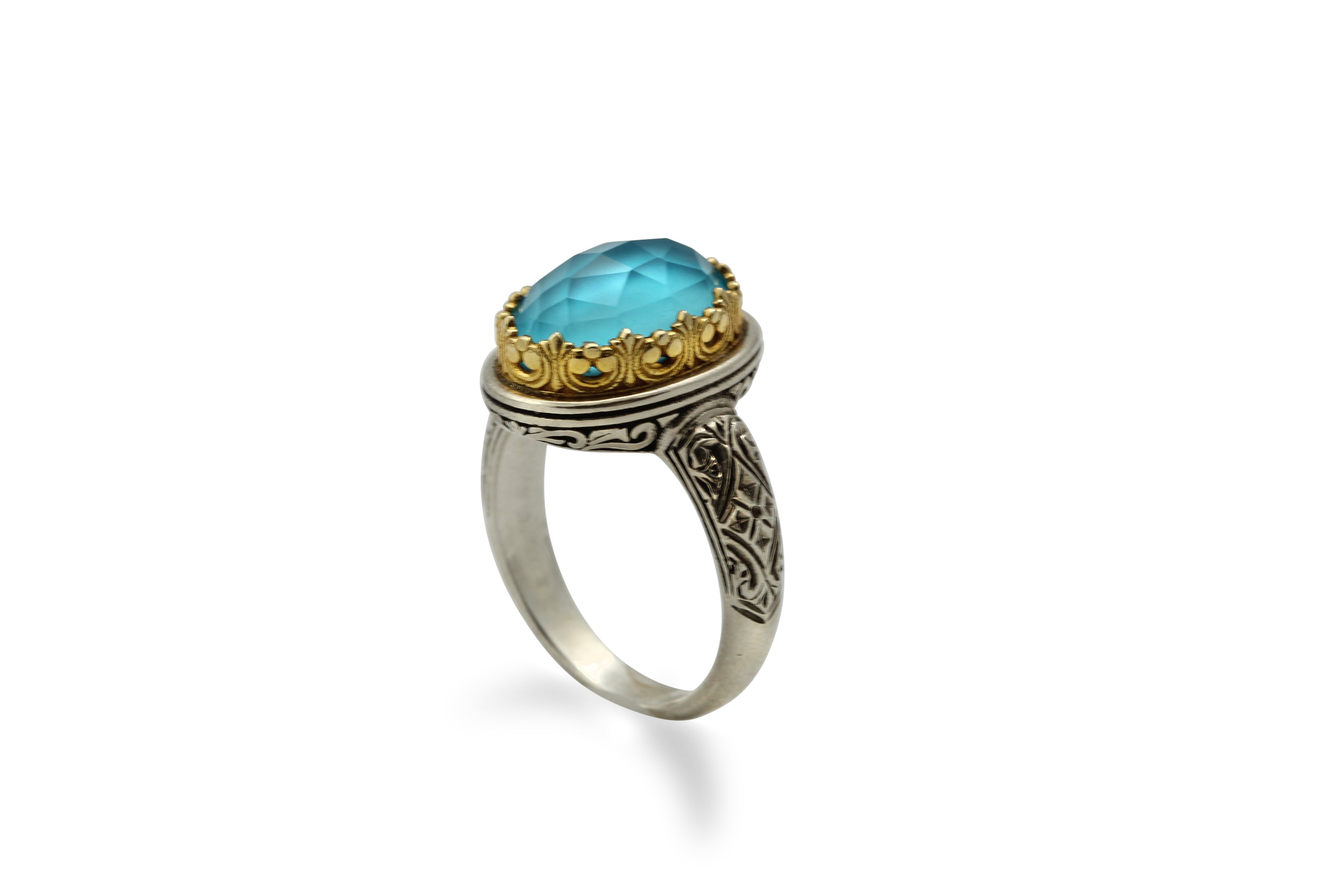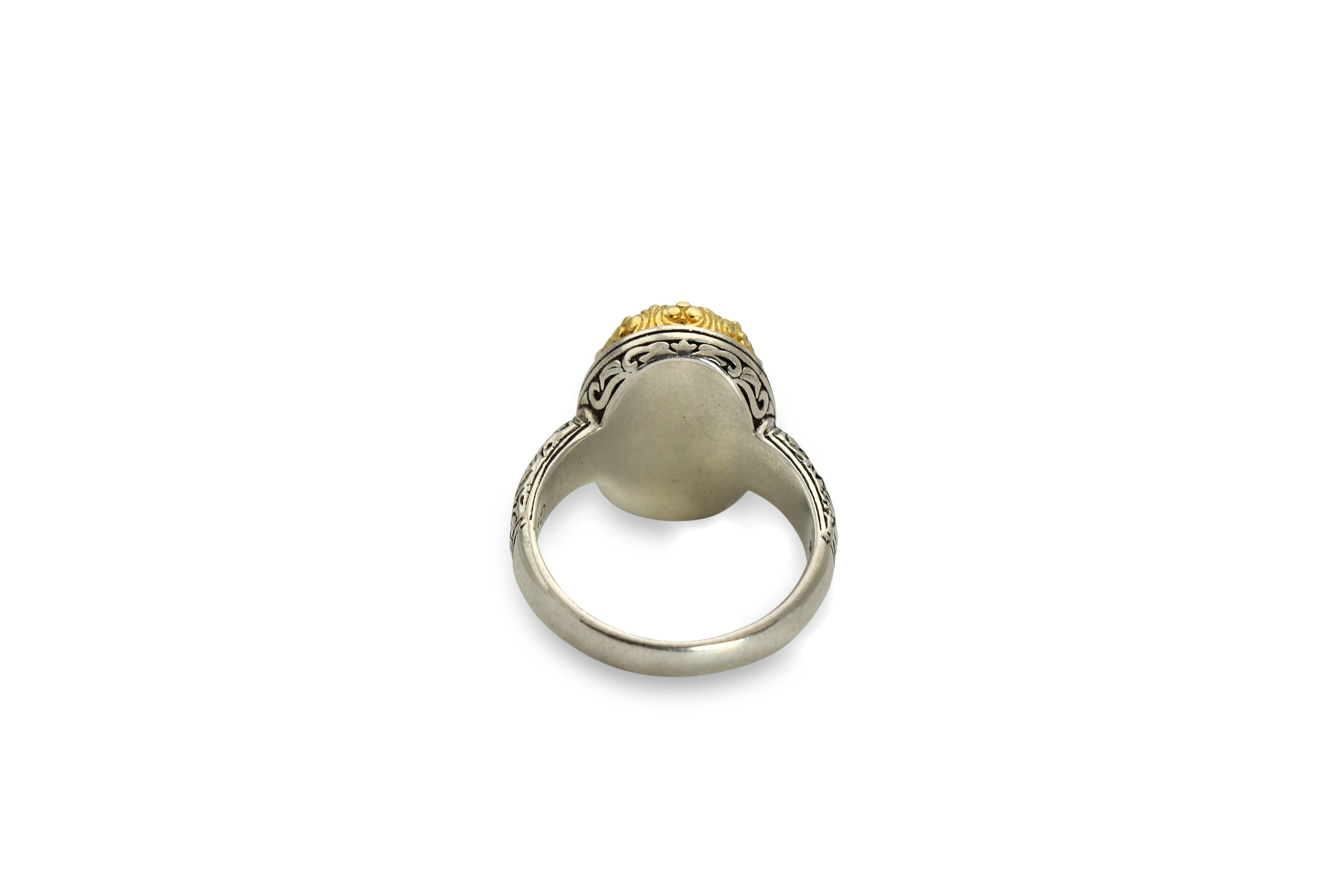 Karameles - Baths Of Aphrodite Silver & Gold Ring
Limpid pool of cool blue, a natural grotto fabled to have been the place Aphrodite bathed and met her lover, the inspiration for a worthy adornment. 
Sterling Silver with 18K gold vermeil Byzantine Ring with a doublet stone of natural Turquoise and faceted clear Quartz Crystal.  Graced by a heightened sense of luminosity and three dimensionality which enhances the vibrancy of the gemstone, the stone is held securely by trefoil prongs and the band is delicately carved on the sides.
For other ring sizes, please inquire.