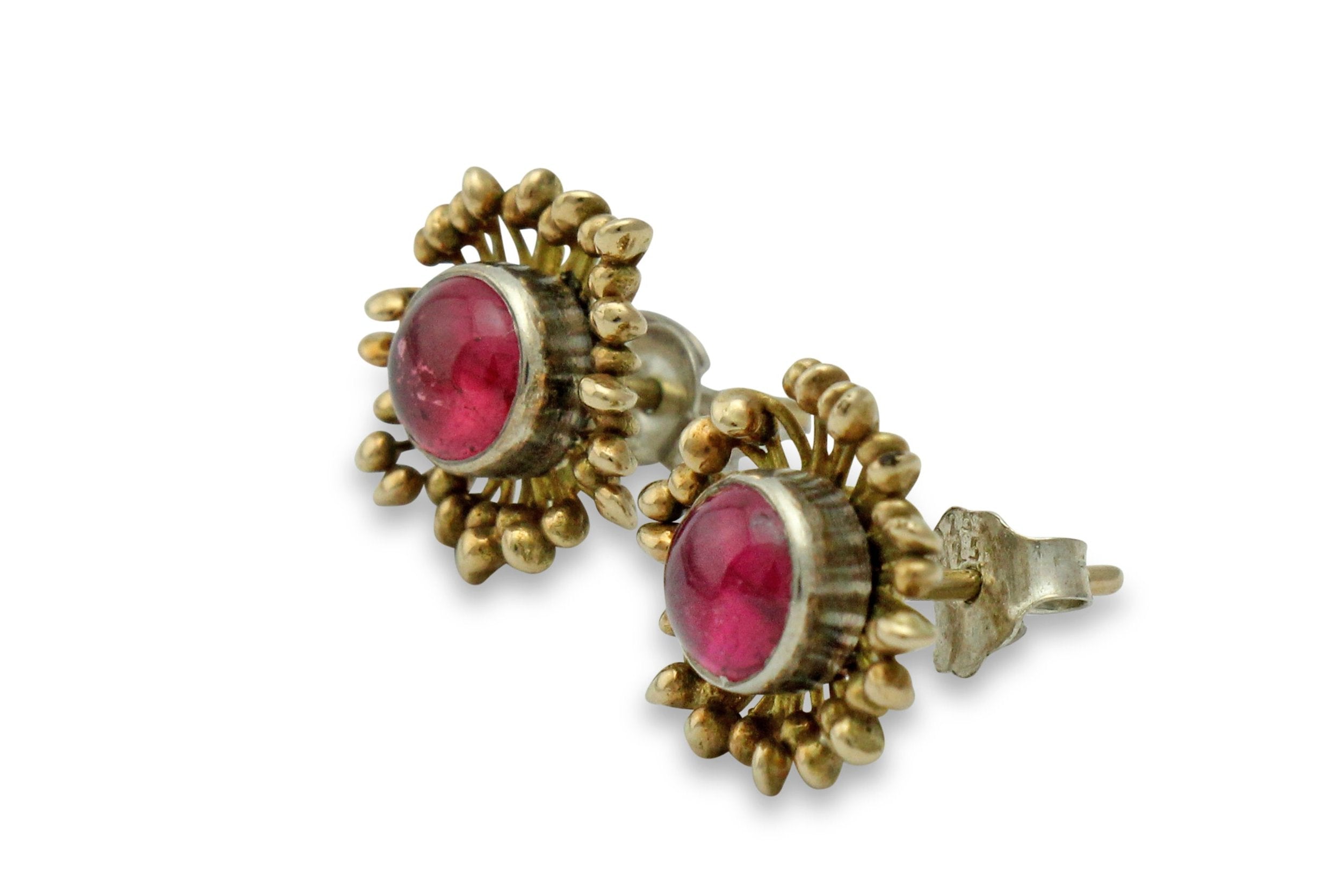 Sunrays of Leto Gold Earrings
There was an island of lore, from which Apollo's mother, Leto, hailed from.  It was a luminous, colorful and warm island where the people lived in harmony with nature, where the sun-ripened fruit took the rich colors of gemstones under the golden rays.  
A small offering of such abundance and warmth is captured in a uninque bouquet of rays in solid 18K yellow Gold bursting from luminous Pink Tourmaline Earrings set in Sterling Silver.